Commercial Hotel
Establishment and lodging at 9 Marraboor Street, Lake Boga, VIC 3584, Australia. Here you will find detailed information about Commercial Hotel: address, phone, fax, opening hours, customer reviews, photos, directions and more.
Photos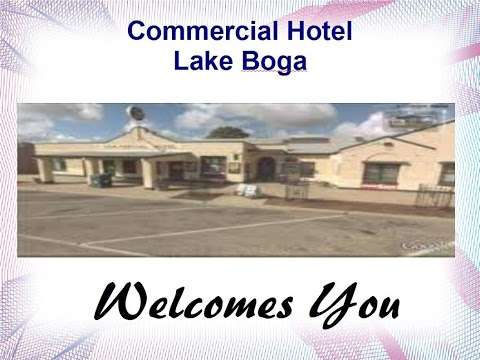 Reviews of Commercial Hotel
Sorry, but now we haven't any reviews. You may write a review first.
Share this page
Additional actions
Today's weather in Lake Boga VIC
16:00
20 ℃ 1012 hPa 53 % 8 m/s 19:00
18 ℃ 1014 hPa 56 % 7 m/s 22:00
14 ℃ 1016 hPa 66 % 7 m/s